Open Call for Proposals
ICT for Transparency and Accountability projects in Myanmar
Deadline for application is September 29, 2017 – 23.59 GMT +2
Application
SPIDER is issuing a call for proposals for projects  in Myanmar. Myanmar is undergoing unprecedented change and there are many opportunities to contribute to development. Transparency is availability on information about commitments, decisions and the situation at large and developing a country's transparency makes for informed and inclusive processes.
SPIDER welcomes project proposals that entail:
Collecting and sharing open data sets (for a subject area where there is little or no open data available and where there are identified stakeholders who will use this data)
Using open data for awareness raising and advocacy relying on available data shared through platforms such as for example Open Development Myanmar
Using available open data to engage with duty bearers (government, private sector and others)
This call for proposals invites projects that cover one or several steps of this chain. That is for example using available open data for awareness raising and opening discussions with duty bearers (public and private sector) to do something about the voiced concerns. 
Who can apply? Local NGOs, CSOs, FBOs and the like
Duration of projects 1 year
Maximum funds 500 000 SEK
Application deadline: 23:59 local Swedish time (GMT +2) 29 September 2017
Application process
Please submit the following documents:
Concept note (download the template here)
Annual report and Financial audit of your organisation
All relevant contacts for your organisation
Donor references
Do not edit the template, change the font size or exceed the number of pages.
Applications that do not follow the instructions will be disqualified.
Confirmation and communications regarding this call
A confirmation of receipt will be sent to all applicants approximately mid-September. Time of further processing depends on the number of received concept notes.
Communications regarding this call will be made through SPIDER's website.
Email contacts will be reserved for those selected for writing a full proposal.
More information and instructions
Read this section for SPIDER's approach to Transparency and RBM definitions
SPIDER's approach to Transparency & Accountability
SPIDER's approach to Transparency and Accountability is based on the assumption that accurate and openly shared data and information is the foundation for making informed choices, raising awareness and demanding action or accountability.
SPIDER defines four steps in the process of Transparency and Accountability:
Information: there is accurate information about public services, demographics, relevant issues in communities etc.
Access: information is available in an accessible and easy to understand format to relevant stakeholders and citizens.
Action: Organisations and citizens use information to take action (this Action can range from awareness raising campaigns to policy changes or concrete actions by duty bearers).
Feedback: there is a response to the actions of organisations and citizens; duty bearers either respond or take action (responses, policy changes or actual actions as in building a road).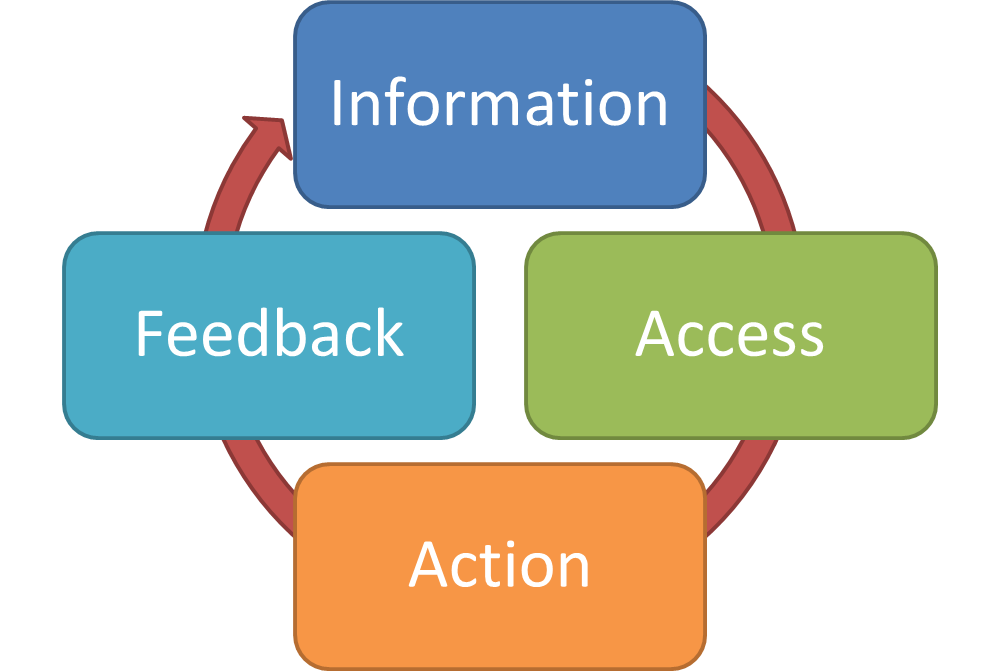 RBM definitions
A short guideline with examples for the use of key terms.
Concept note template
Apply by 23.59 local Swedish time (GMT +2) September 29, 2017