Digital vouchers and improved messaging for adolescent-friendly contraceptive services
Maisha Meds results follow-up
Project information page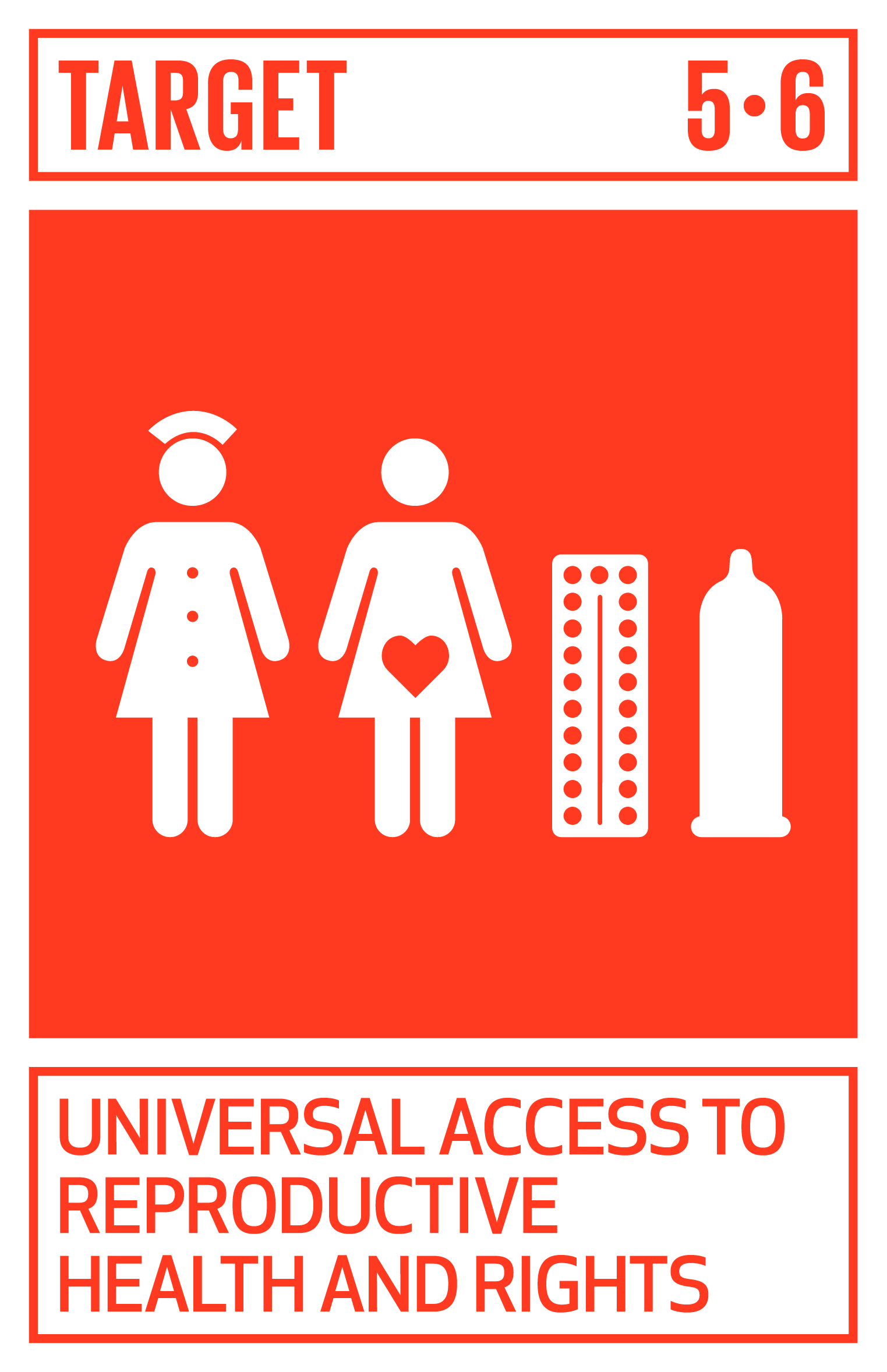 Target 5.6 of agenda 2030's SDG 5, argues for the universal access to sexual and reproductive health and reproductive rights of women. The corresponding indicator 5.6.1 wants to measure this by the proportion of women aged 15-49 who make their own informed decisions regarding sexual relations, contraceptive use and reproductive care. Yet in the last five years since the launch of the SDGs many developing countries have seen a rise in teenage pregnancies and worse still the lack of a supportive legal environment for pregnant female students. We read stories of pregnant adolescents being ostracised, publicly humiliated, and in many instances expelled from school. There is evidence that a socio-political climate that supports adolescent girl's education during pregnancy and motherhood, ensures the adolescents continuation of school even after giving birth.
SPIDER's partnership with Maisha Meds sought to contribute to indicator 5.6.1. Maisha (which means life in Swahili) Meds is an organisation that developed a point of sale software called Chanua Dada (empower sister) that manages inventory, sales and orders of medical drugs at pharmacies and other suppliers that are registered for the service.
The Maisha Meds software relies on patients' biometric data to allow for access to various drugs at select pharmacies and is supporting over 150 medical drug suppliers in Kenya, Nigeria and Tanzania. SPIDER's support to the project focused on testing the best ways to deliver subsidies for contraceptives in Kisumu, Kenya.
The system takes into account the limited connectivity by ensuring that online and offline service provision is made possible. Electricity can also be a hindering factor in some of the rural pharmacies hence by deploying the system on tablets with adequate battery power, the service continues even during power outages.
To commence the testing process, Maisha Meds commissioned a baseline study that sought to understand how data collected over the system depicted the health service delivery of the pharmacy in question. Focusing on adolescent females between the ages of 15-19 the baseline study targeted this age bracket but expanded to young women in their 20s to gauge the impact of the system. Here Chanua Dada revealed the preferred contraceptives and also interesting were the gendered choices patients made. For example condoms were popular among males. In addition men had no problem coming in to a pharmacy during evening hours – which were periods when the pharmacy recorded the most activity – whereas females preferred the quieter times of the day when they came to either fill their prescriptions or pick up emergency contraceptives. There are various sociocultural reasons why this is, but the predominant one is that to be seen buying contraceptives is to publicly broadcast one's sexual rights which is still a taboo for young women in many developing contexts. As such women who are also by cultural extension domesticated beings should not show that they are taking charge of their sexual and reproductive rights.
Biodata and preferences registered
at adolescent's first visit to the pharmacy
Request to Maisha Meds servers
biodata sent to Maisha Meds' servers
Electronic payment is made
The illustration above explains how the voucher system works. The adolescent who registers with the digital voucher system is not supposed to pay for the service, because payment for the contraceptives is effected through mobile money by Maisha Meds with each registry. The system also enabled pharmacists to keep track of their stock of drugs because when particular medicines were running low Chanua Dada would alert the pharmacist. This was truly appreciated for ensuring that they would always be stock.
The baseline also uncovered which pharmacies appeared to be adolescent friendly based on the patient records collected at point of contact. This information is particularly valuable for the programme moving forward for continuing to work with these pharmacies so as to ensure that adolescent females have continued access.
The midline report focused on which channels to engage with when communicating with the adolescent girls who had registered with Chanua Dada and how to attract more subscribers. Relying on behaviour change theory the midline report considered the importance of engaging in culturally sensitive language, that would frame the message calling adolescent women to join the programme in light of or complimentary to the prevailing "abstinence" refrain these adolescents hear from family, educators and other community members.
An exercise following up on those adolescent women who after registering with the programme, would gradually disappear from the programme was carried out to find out whether they had experienced any structural or behavioural hindrances in gaining access to the service. This means that if a young woman arrived at the pharmacy and felt they could not confidentially discuss the various options available to them, they might not return. Others looked for the sign advertising the digital voucher programme as they approached the pharmacy. Pharmacies with a quiet area where sensitive discussions around contraceptives could take place were also preferred by participants. SMS services, social media, and broadcast media (television, radio, flyers) were also identified as are critical sources of knowledge dissemination in educating the girls about what options were available to them. Additional channels to use in order to reach adolescent girls who might not have access to these devices, is through community based organisation as well as schools because these are trusted spaces to use to reach them.
The midline report also found that pharmacists are not above imposing their preferred contraceptive choice even when a young lady comes in with their mind made up. In other cases the pharmacist as an information point needs to be empowered to respond to various queries that girls have especially as myths about side effects are rampant and have a negative impact on the their choices. For example some girls in the sample group do not trust condoms because they believe they are not the safest method. Based on these findings a Facebook page will be created and will package information on which drugs/methods are available, which pharmacies offer the digital vouchers programme, stories from other girls and their experiences as well as contact information.
The endline report established that informational materials were developed for the Chanua Dada programme to encourage more registrations to the programme as well as the choices. The same materials were used to train the pharmacists in the programme and how they could be information sources for the girls who came to the pharmacies. Chanua Dada followed up with phone calls to a sample of girls who registered in the programme to inquire from them the likelihood of their returning to the pharmacy they had visited. This information was helpful in developing incentives that could encourage pharmacies to align their provision of material with the general aims of the programme. Even though the Facebook page was created, after testing the platform was waylaid for other effective means of disseminating the information on the programme.