Open Data to Monitor the SDGs in the Lower Mekong Region
At a glance:
Partner:
East West Management Institute (EWMI)
When?
June 2017 to May 2018
Where?
Regional South East Asia (Cambodia, Laos, Myanmar, Thailand, Vietnam)
Thematic Area?
Transparency & Accountability
ICTs:
Open Development Platform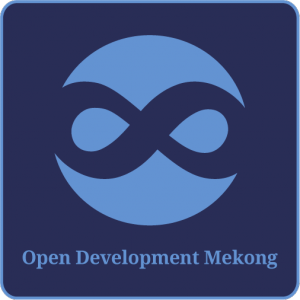 Open Data to Monitor the SDGs in the Lower Mekong Region
The project will investigate the administrative and legal framework surrounding data to track and follow up five SDG goals in the Mekong region and build a pilot framework for how this data can be collected and shared on the Open Development Mekong platform to interested stakeholders.
The project will focus mainly on collaboration with the Open Development portals in Cambodia and Myanmar but also support organisations in Laos, Thailand and Vietnam to build an open data community that can contribute with data to the project from each country.
Challenges to address
The Sustainable Development Goals is a set of goals with a considerable complexity and width. To be able to work towards them there is a great need for baseline information on the current status and follow up.
The Mekong region is a complex eco system that encompasses several countries, and the environmental goals for the region must be viewed together as a regional whole. Unfortunately, the data sources are disparate and regulated by different laws and administrative frameworks.
Activities
This project will attempt to create an overview of these legal and administrative frameworks for the data related to the five goals, survey the existing actors creating data, what data is available and develop a pilot for how this data can be shared and visualised.
The project will be carried out as desktop research studies, workshops and collaborative projects as well as web development of potential tools for data visualisation. 
SDGs selected for follow up
East West Management Institute was founded in 1988, as an independent
not-for-profit organisation, and focuses on crafting functioning democratic systems in societies in various forms of transition. EWMI has been active in Cambodia since 2013 primarily focusing on right of law, governance and transparency and accountability.