Annual Reports
Click on the report image to download the report
2015
Sida confirmed continued support to SPIDER until the end of 2019. July 1st marks the start of the current agreement.
Finalising the agreement took until the end of the year which allowed SPIDER to dedicate the first six months of the 2015-2019 programme to planning and preparing for the coming work.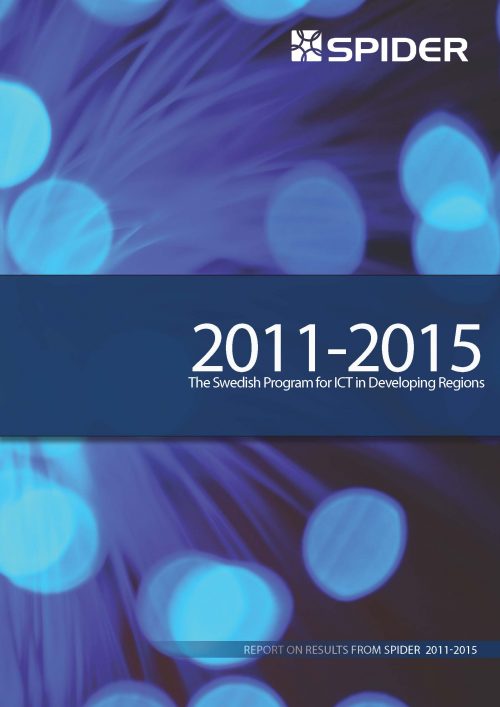 2011-2015
SPIDER shifted focus and started to support smaller organisations with closer local ties.
Regional and/or thematical networks for knowledge sharing and collaboration were started.
Swedish universities contributed to an empirically grounded project follow up gave theoretical context to projects.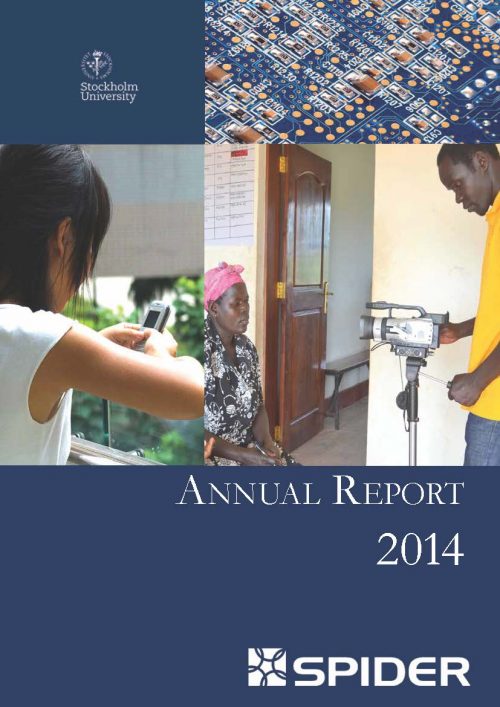 2014
Spider's application to Sida for funding beyond 2015 was in focus.
All ongoing projects were finalised and and external evaluation of Spider took place.
Spider moved to new and modern premises in the NOD-building in Kista.
Audit reports
Click on the icon for download. These reports are in Swedish
External evaluations
Click on the icon to download the evaluation
Evaluation of the SPIDER program "ICT Project Collaboration with Swedish Partner Universities 2007-2009