Time to ensure that technology is a tool for adolescent peer-to-peer support and HIV prevention, care and treatment
World AIDS Day 2017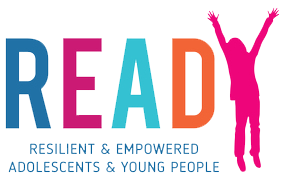 STOCKHOLM/BRIGHTON/BUJUMBURA/MAPUTO
Today on World AIDS Day 2017, SPIDER and the International HIV/AIDS Alliance announce an innovative new partnership to explore how Information and Communication Technologies (ICT) can be used by adolescents and young people to enable greater information flow, peer-to-peer support and access to tools for HIV prevention, care and treatment.
The new i-READY initiative supported by SPIDER, will provide new ICT innovations to the existing portfolio of READY programmes working with young people and adolescents most affected by HIV, led by the International HIV/AIDS Alliance.
Through READY, young people and adolescents receive access to joined up HIV and SRHR services and psychosocial services, safe spaces and policy platforms to achieve the change they need to live full and healthy lives. i-READY will add to current READY programmes in Burundi and Mozambique being implemented by local partners, Regional Psychosocial Support Initiative (REPSSI Mozambique), REJUSIDA, RJN+ and Alliance linking organisation Alliance Burundaise Contre le SIDA (ABS).
i-READY will focus on utilising ICT as a tool for adolescents and young people to access relevant information on sexual and reproductive health and rights, key services and encourage adherence to HIV treatment.
SPIDER is keen to support innovative people-focused-technology to build sustainable programming for health and wellbeing that are effective, efficient and safe for young people and adolescents and are happy to invest in the scale up of good-practice models to reach more young people affected by HIV.
The project will explore innovative technology solutions co-designed by young people and adolescents based on their own needs, that will to help them access support for living well with HIV and to be active agents for youth.
Adolescents and youth easily engage with technology, using the most user friendly and useful technology for accessing information and communicating with others to meet their unique needs. We need to ensure safer systems-of-support that cater to young people. Solutions that can adjust to a variety of needs and form a non-discriminatory space for adolescents to interact, and grow with confidence, to seek advice and to make well informed decisions about their health and wellbeing.
Edna Soomre, Head of Digital Health Programme – SPIDER
With the rising numbers of adolescents and young people getting HIV in sub-Saharan Africa, this exciting initiative with SPIDER provides the READY programme with an innovative technological solution to stem this rise and ensure that young people most affected by HIV adhere to treatment and lead full and healthy lives.
Diya Bajpai, Director of Programmes – International HIV/AIDS Alliance
The i- READY initiative will begin in 2018 and be evaluated in 2019.
More information:
About International HIV/AIDS Alliance
The International HIV/AIDS Alliance works on HIV, health, and human rights. It is a unique partnership of 35 independent, national civil society organizations dedicated to ending AIDS through community action. The Alliance has been at the frontline of the epidemic for nearly 25 years and has amassed extensive experience and expertise in designing, implementing, monitoring, evaluating, and providing technical assistance for robust evidence-based HIV prevention, treatment, care and support programs. i-READY will be integrated into the Alliance-led READY (Resilient & Empowered Adolescents & Young People portfolio) READY +. (Burundi, Ethiopia, Uganda) READY+ (Mozambique, Swaziland, Tanzania and Zimbabwe), and READY to Lead (Zimbabwe).
About SPIDER
SPIDER's mission is to decrease the global differences in the use of ICT and the use of ICT as a means to achieve the Sustainable Development Goals (SDGs) established by the UN in 2015. SPIDER supports projects, research and capacity building in developing regions. By acting in networks, SPIDER brings together actors from different parts of the ICT-arena: Civil Society Organisations, Universities, Private Companies as well as Governmental Agencies in Sweden and in our partner countries. SPIDER's programme on ICT for Health and Wellbeing focuses on how technology can best be used for better health and wellbeing, especially in communities where financial resources are scarce or health systems need support to meet the needs of people.
Read more: www.spidercenter.org/health
Media contact:
health@spidercenter.org
Social Media campaign:
#READYtoDecide